Over Bier & brood heen legt Super A de laatste hand aan de kwartaallijkse muurschildering bij de MiniMal / Hofbogen.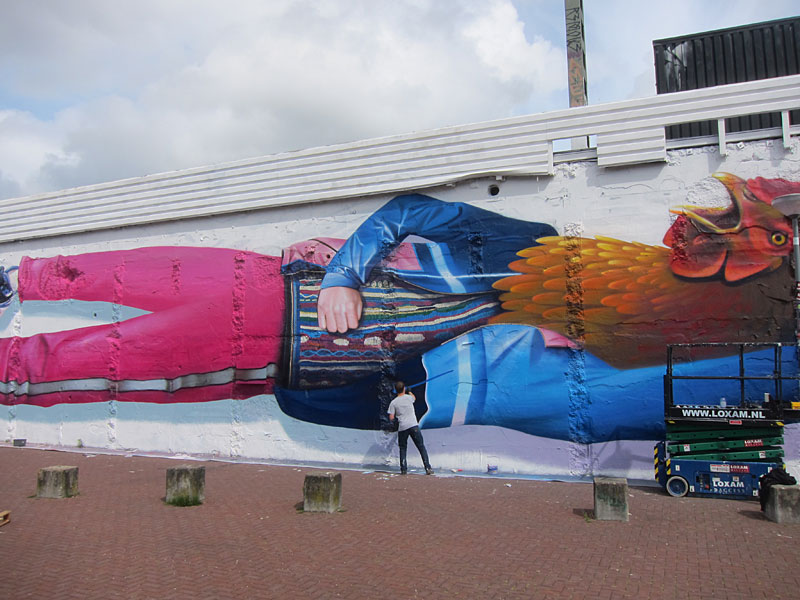 "Super A is bringing an ode to the infamous early 90s gabber-music, which was originated in Rotterdam."
Wellicht met fijne muziek?
Opening donderdag 27 juni 19.00u – 22.00u. Bij restaurant de Jong om de hoek.