Prachtpublicatie Dennis de Bel zet de toon: A Very Hard Cover Book
Gezien tijdens Art Rotterdam, een heerlijke expositie van Dennis de Bel in Roodkapje. (Door enigszins afwijkende openingstijden eindelijk eens van binnen gezien.)
roodkapje.org/dennis-de-bel-no-ware-exhibition-opening-10-01-2014
Ik zag er eveneens aanhangend/tussendoor Rock Paper Scissors, groepstentoon gecurateerd door Kiki Petratou, maar daar vind ik dan weer niks over bij de Roodkapjes. Wel iets op Route Du Nord.
In ieder geval: beiden nog te zien bij Roodkapje aan de Teilingerstraat. Must see, goede dubbelexpo.
Jan Robert Leegte met concentricselectionsofgradient.com live. Bijzonder om te zien dat een website beamen een zelfstandig tweede werk oplevert. Same same but different.
"the extra fat bubble gum inspired bumber cover for your smartphone is a colorful dialogue between function and functionality and smells like cookies! 100% silicone and handmolded."
Series iphone cases van Dennis de Bel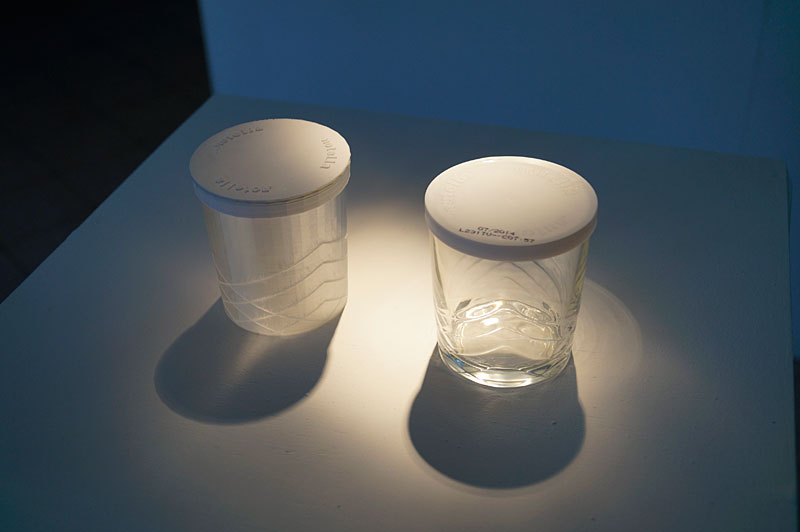 Nutella potje en 3D print van Nutella potje, Dennis de Bel
Big Business cards, Dennis de Bel
Objects of desire.
Zoals bv Calcaire de Vinalmont, 32 GB, € 799
Upgrading/downgrading, study for DIY Iphone
Hergebruik van gevonden flatscreens met daarop found footage youtube iphone cooking en twee lookalike Harman Kardon speakers, nagemaakt van plastiek waterflesjes.
Allemaal Dennis de Bel. Los misschien wat anecdotisch maar zo bij elkaar top.
En koopt dat boek. Pizzadoos met De bijbel voor slechts 20 euro. Kopen bij de Roodkapjes of contacteer Dennis de Bel.
Herinnert u zich deze nog? Geploegd geluidsspoor, 1200 inch megalangspeler, landart for a new generation:
trendbeheer.com/2011/06/10/dennis-de-bel-landart-for-a-new-generation/


Nog tot 23 februari.
roodkapje.org/dennis-de-bel-no-ware-exhibition-opening-10-01-2014